Vendors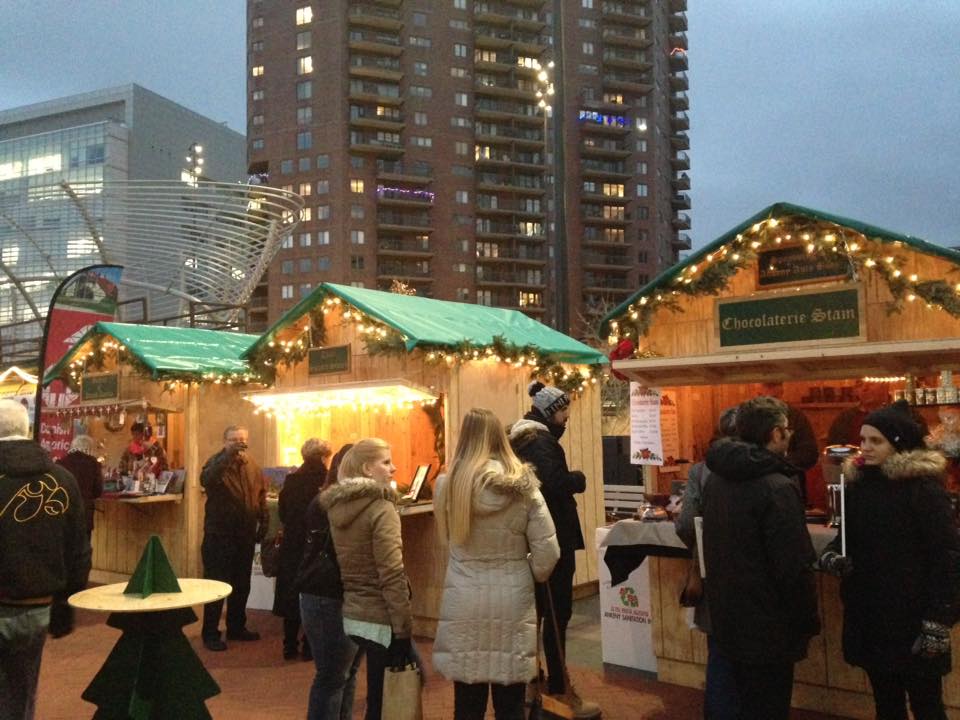 The quality of a traditional Christmas market depends on maintaining a high standard of the vendor products it offers. Christkindlmarket Des Moines is dedicated to immersing visitors in a world of folklore and craftsmanship as well as enticing them with traditional, seasonal gastronomic specialties to provide an experience filled with European elegance and charm. See Google Images of Christmas markets around the world: http://ow.ly/w2bJZ
Products typically found at Christkindlmarkets throughout the world, which include (but are not limited to): decorative fresh wreaths and centerpieces; one-of-a-kind handmade items that can be made and demonstrated on site; holiday ornaments of all colors, materials and sizes; nutcrackers; cuckoo clocks; beer steins; wooden toys; jewelry; wood carvings; European sweets and treats; Glühwein (a traditional German mulled wine served hot); sausages; sauerkraut; potato pancakes; waffles; crepes; stollen; gingerbread; roasted nuts; cakes and pastries; German smokers; candles; wooden nativity scenes; items made from hand-blown glass; clay and ceramic pottery items; tea light holders; Eastern Slavic handcrafted gifts, such as nesting dolls and papier-mâché lacquer boxes; lace; leather products; beer and wine glasses; wooden toys; handwoven garments and more.
Vendor Testimonials
Wild Cherry Spoon Co has vended across the Midwest. From popular indie craft markets in Chicago to small first time shows. Christkindl Market Des Moines blew them all away in terms of revenue, participation, crowd size, after show sales, interesting things to see and do at the market, and volunteer support. We would love to be able to attend every subsequent market and word of advice to vendors; plan for your wildest sales expectations and then bring 4x the inventory…it sells out fast!
This show for two years has exceeded expectations! A very festive atmosphere, the volunteers were exceptional, and our needs were met by the organizers. Sales were excellent. We have been selling roasted nuts for 16 years and this is our best show. Looking forward to next year. Thanks to those that attended and to the people that put this together.
We had a great time & experience this year at The Christkindlmarket. We "Curbin Cuisine" were one of the food vendors & had a busy fun weekend. Sales were good, plenty of Joy & Christmas Spirit all weekend from the market! Looking forward for 2018, had a blast!
I was especially impressed with the advertising for Christkindlmarket Des Moines—I think the organizers did a great job of getting the word out through many different avenues. The parking for unloading was easy to get to and convenient to the booth location. The volunteers were very friendly and helpful. The booths made for a great ambience, and we loved the signs! My one reservation about the event was being outside because I am not at all a fan of cold weather, but the heaters in the booths made it comfortable enough, and the crowds were terrific all weekend.
In 2016 we set up at 125+ events around Iowa, and out of all of those events, Christkindlmarket Des Moines was our #1 event for gross sales. When accounting for the time spent at the event (sales/hour) and the cost of the booth (sales/event cost), it was also among our best events of the year (in the top 5). There were other benefits to this market as well. One is that we got to meet a lot of new customers. We've been vending at events in Des Moines for about 8 years, and at Christkindlmarket we sold items to people who had never heard of us before. We also could trace several visitors to our web site who clicked on a link to us from the Christkindlmarket web site. I had high hopes for this event, and in terms of both sales and marketing, this event exceeded all my expectations.
Since this was the first year, I'm excited to see how next year goes. I think it started out really well and can only get better, and I am definitely coming back if they will have me! A big thank you to everyone who helped make it happen!!
Pickle Creek Herbs, 20216

The first Christkindlmarket Des Moines was one of the most fun and well organized first-time shows we've had the pleasure of participating in. We were provided with ample information before the show, so setup was a breeze, and the how cute were the booths?! 
It's always tough to predict how many people will come to a new event, but the people of Des Moines turned out in droves – the event was consistently busy all three days of the show.
So many little touches made for a really great show – the live music kept both customers and vendors in good spirits, even through cold and rainy weather. The food and hot beverages were huge draws to bring in more people along with great local products and holiday atmosphere. 
It was a great time to see people just enjoy the start to the holidays, enjoy time with each other and say cheers to just being here in Des Moines. 
Overall it was a great event that we hope to participate in for years to come!
Tammy & Adam, The Red Door Press, 2016

We are very pleased with the Christkindlmarket. It was very well organized and everyone one was very helpful.  They contacted us often to see if we had any needs and fill our requests. I was very happy with the attendance and it ws a very positive atmosphere.  Looking forward to next year.
Greg Lincoln, Top of the Hill Nuts, 2016

Worldly Goods loved being part of the inaugural Christkindlemarket!  The volunteers were fun and professional to work with and did their best to accommodate all situations that came up this first year.  We look forward to the future; seeing old friends and meeting new ones as the market continues to grow and expand!
Worldly Goods, 2016

Thank you for allowing us to be a part of the first annual Christkindlmarket in Des Moines. The volunteers and staff did a wonderful job of organizing this Christmas Market, and took great care of the vendors. This was a fun, family-friendly event that had something to offer everyone. We look forward to being a part of this cultural experience next year.

Kathleen Gill, Royal Mile, 2016