By
Suzanne Hull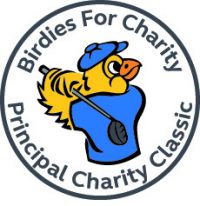 The Des Moines European Heritage Association is partnering with The Prinicipal Charity Golf Classic's Birdies for Charity program. This is your opportunity to support DMEHA's mission of bringing cultural-based education, fun and activities to Iowa, including children.
For every donation made, Birdies for Charity will add 10 percent! To participate, you can pledge a flat amount until July 31st, or if you pledge by June 7th, you can pledge so much per birdie made during the entire tournament (last year there were 821 birdies, so 10 cents per birdie would equal $82.10). Regardless, it's a great way to show your support of DMEHA to keep our programs going and growing, including the Language Offerings and Christkindlmarket Des Moines.
Any donations of $25 or more will qualify for a 2018 Christkindlmarket Des Moines commemorative mug upon payment.