By
Suzanne Hull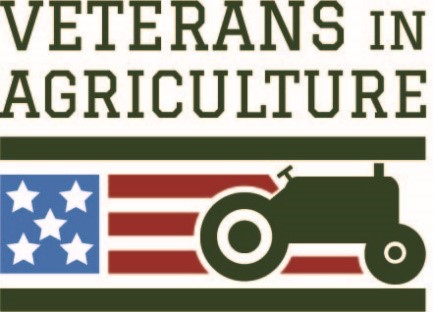 We are excited to welcome back Veterans in Agriculture (VIA) to our Silent Auction. They have helped beautify Christkindlmarket Des Moines every year representing their organization with gorgeous trees. This years' theme is "Red, White, and Blue."

"After serving throughout the world, our nation's military is always happy to return to the Red, White, and Blue.  This year's tree will be all decked out in those colors and not only are these decorations for Christmas, but many can be used to celebrate other national holidays, like the Fourth of July, Veterans Day, Memorial Day and others," explains Beth Grabau, VIA Executive Director.
Veterans in Agriculture are farmers, veterans, agri-business professional, educators, and other service providers dedicated to empowering veterans to thrive in Iowa agriculture. They provide three main programs/resources to help fulfill their mission statement: The Veterans in Agriculture Network, VIA Resource Guide, Rural America Hiring Heroes, and Find a Farmer Veteran.
"The Silent Auction is a great and unique opportunity for people to learn about our organization. We are able to be in front of an audience that may not otherwise hear about. It is also great fun!" shares Grabau about why VIA continues to participate in the CDM Silent Auction. "Where else can you decorate a tree that represents an aspect of the organization. And what a great way to get in the holiday spirit than to start it by decorating a tree."
Funds earned with the purchase of this tree will be used to support the services that are provided to veterans as well as active and retired military members.
For more information on Veterans in Agriculture, please visit their website.www.veteransinagriculture.org