By
Suzanne Hull
The Christkindlmarket Des Moines Silent Auction has recruited a new participant this year, Taysia Blue Rescue.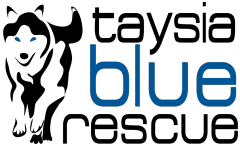 "Taysia Blue Husky and Malamute Rescue is a 100% volunteer and foster based organization that pulls dogs from shelters where they are at risk of being euthanized," explains representative Erica Hellmich.
"Taysia Blue Rescue also takes on Huskies and Malamutes that have medical issues such as Heartworm and orthopedic problems. We work hard to make sure that the dogs get to live happy healthy lives."
They will be decorating a tribute tree to the dogs who have come through the rescue in 2018. It will feature paw prints, dogs' photos, the rescue's logo and other miscellaneous ornaments.
If you are interested in learning more about Taysia Blue Rescue, please visit their website.