By
Suzanne Hull
Volunteers are integral to a successful community event. Christkindlmarket Des Moines needs your help and we have several volunteer opportunities to choose from.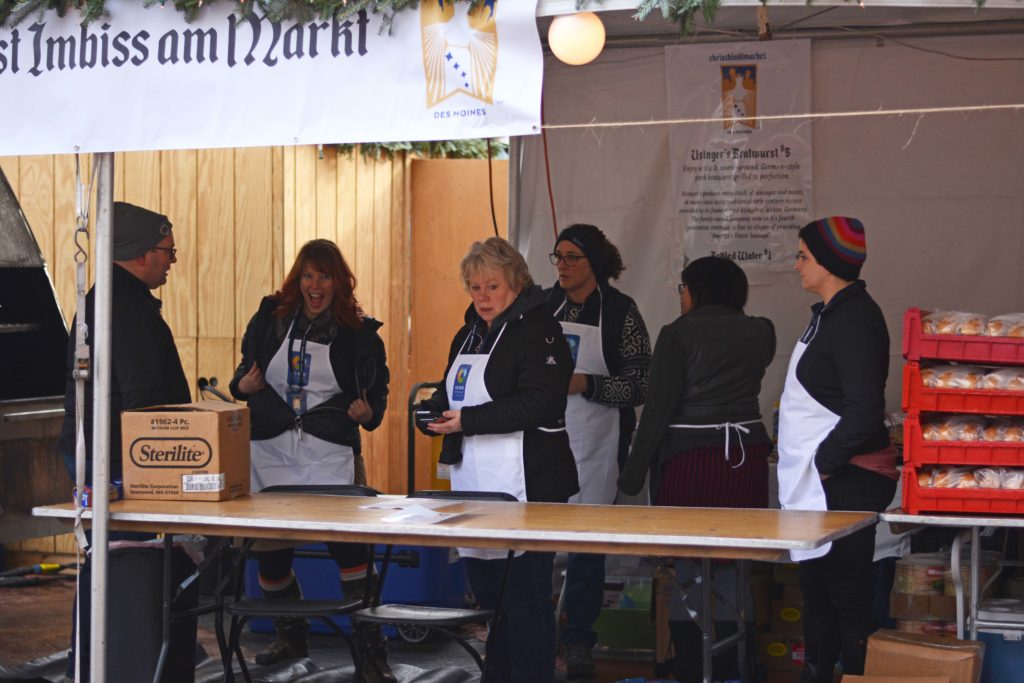 NON-PROFITS: If your non-profit signs up and shows up to fill a shift (volunteers need not be directly associated with your non-profit) to serve Glühwein, beer or Usinger sausages at the Bratwurst Imbiss am Markt, you may put out your own "tip" box for donations for your organization during that shift. Please contact Suzanne at christkindlmarketdsm@gmail.com if you're interested. Must be able to show proof of non-profit status.
Shifts will open via VolunteerLocal on October 1, 2019, so get your group together!