By
Suzanne Hull
Christkindlmarket Des Moines' Silent Auction is excited to have the Scottish Heritage Society as another first-time participant. They will be decking their tree for "A Scottish Holiday."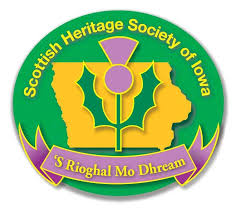 The Central Iowa chapter of the Scottish Heritage Society of Iowa was formed in 1975 by the children and grandchildren of members of two organizations prominent in the early days of Des Moines history – the "Robert Burns Club" and the "St. Andrews Society".
The current membership is comprised of Scottish-Americans and others interested in preserving and honoring Scottish culture. Members want to preserve all this wonderful culture for Scottish-Americans and all Americans. They want the opportunity to gather and share their interests in this lively, historic and proud heritage.
For more information on the Scottish Heritage Society, please visit their website.