By
Suzanne Hull
Tell us about your group and what to expect from your performance
The Metro Brass Quintet is a five person brass group that has been playing together since 2014, and has played for events all over the Des Moines metro. We have a nice selection of Christmas tunes and will be playing new arrangements of classic polkas and waltzes that were debuted at the DSM Salvatorfest.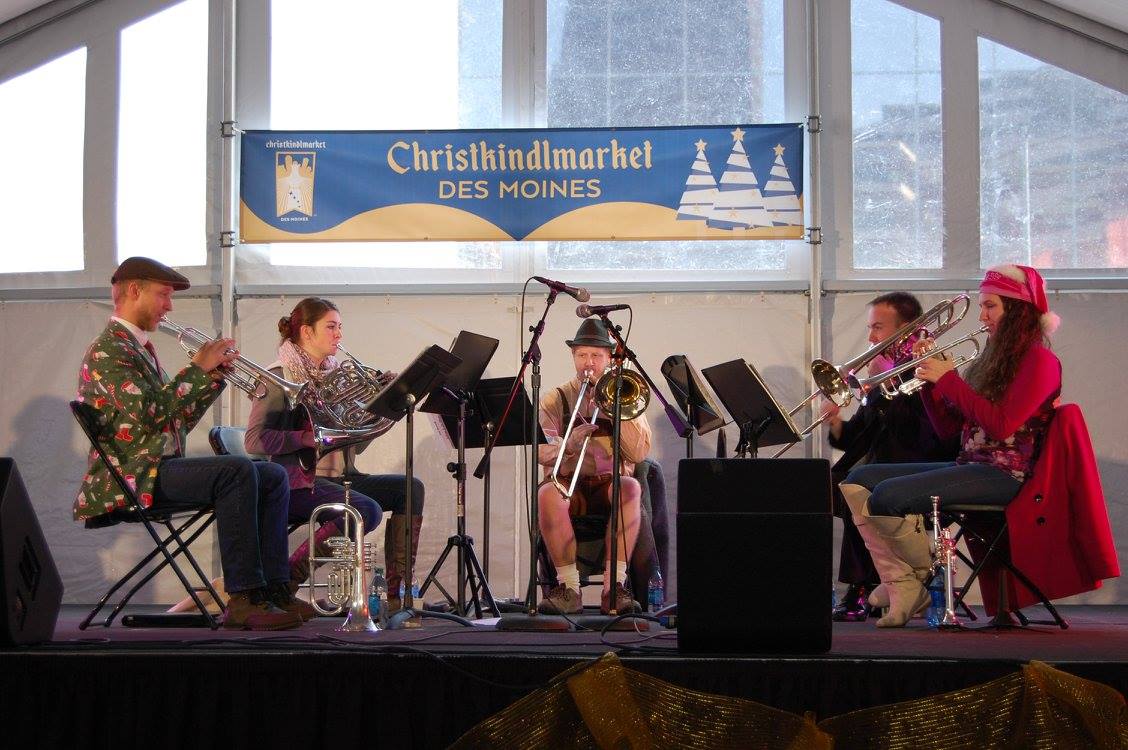 What are you most looking forward to at the 2018 Christkindlmarket Des Moines?
We are looking forward to the friendly crowd, the decorations, and Gemütlichkeit of the Christkindlemarket! We are partial to the beer, Glühwein, and roasted nuts.
What do you enjoy most about this type of venue or crowd?
We love the fun, festival spirit of the market and really enjoy the atmosphere of the crowd and the space downtown. The festival fits in perfectly with the Christmas season and everyone really enjoys the laid back, yet festive atmosphere.