By
Anna Van Waardhuizen
As you might have noticed from our posts lately, there is a lot to do this summer in Des Moines. We've already visited the Downtown Des Moines Farmers Market, the Beaverdale Farmers Market, hosted a Dine to Donate program at Granite City. Don't worry if you missed out. There's still much more to come. We'll be celebrating Christmas in July with a moonlight bike ride on July 16. If you can't wait until then to learn more about Des Moines European Heritage Association and Christkindlmarket Des Moines, there's another opportunity coming up soon!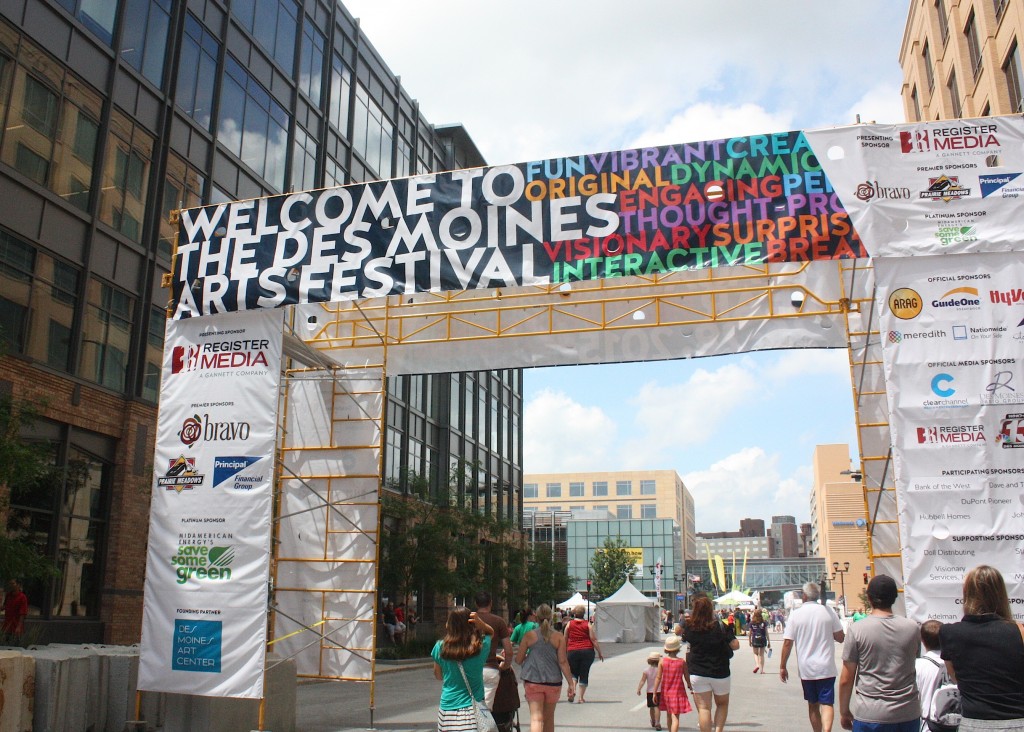 Join DMEHA at the Des Moines Arts Festival June 24-26. This award winning festival is a great way to get out and see the city. Located in Western Gateway Park, around the John and Mary Papajohn Sculpture Park, it has artist demonstrations, live music and art available for purchase. The 180 artists featured were each selected by a committee to present their work at the festival.
Even better, there is a community outreach program where local non-profit organizations can connect with the public. DMEHA will be located there, near the Community Choice Credit Union Performing Stage. Look for us on Grand Avenue off of 15th Street.
We'll be sharing our own art project with visitors while we're there. Come by our tent to make a paper ornament to take home.
We can't wait to see everyone there! Get your friends together to learn more about DMEHA and Christkindlmarket Des Moines while appreciating another great event Des Moines has to offer.
Des Moines European Heritage Association connects Iowans with European traditions, language education and cultural experiences; and it provides resources and tools to other cultural heritage organizations.